HER CAPRICE: Fancy GIF Edition
Some writers yearn for hand-tooled, leather-bound editions of their books. And, while I do think that a gilt-edged page is super spiffy, my heart loves an artfully deployed GIF the way my mouth loves peanut M&Ms. Since no one has thought to honor me in GIF, I decided to put together my own edtion--a sustainable, vegan option.
Like all special editions, this is made for the reader who has already read and enjoyed HER CAPRICE and wants a little supplemental material. Spoilers abound.
Without further ado, HER CAPRICE, GIF Edition:
It's 1812 and our heroine, Miss Beatrice Thornton, is being outfitted in the worst gowns London has to offer.
Meet her mother who just wants to make sure Beatrice doesn't get married, expose their shocking family secrets and ruin them all forever.
How does our heroine feel about all this?
It's fine. It's fine. IT'S FINE.
Then she goes to a ball and things go pear-shaped until she meets our hero, Captain Henry Gracechurch...
...and his cousin.
When she and Mama encounter fog on the way home, Beatrice uses a little magic to rescue themselves.
No one saw her. I am sure.
Many delightful things happen while the captain is not leaving London and Beatrice is not following Mama's Rules for An Eternity of Invisible Spinsterhood. It's obvious these crazy kids are SYMPATICO.
She gets herself a new dress and goes to another ball.
Let's check in on how Mama is taking this.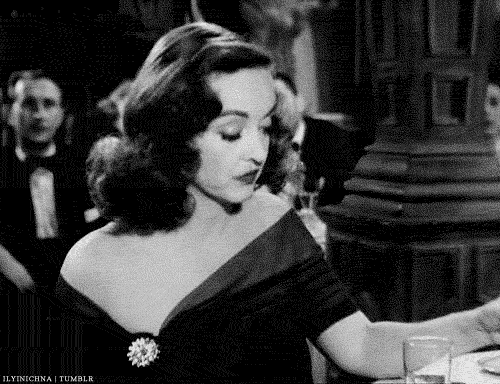 So that's a green light for Beatrice and the swoony Captain, I guess?
Not so fast, you guys! There are a ton of pages to go.
I wish I could tell you we spend it hanging out with the wedding planner and clearing up tiny, unsightly details.
Alas, there are complications.
Beatrice's secret makes an unwelcome appearance.
She has to renege on the rash promises she made to Henry under the influence of moonlight.
And she wonders if, after all, the solution to her problems rests with Henry's cousin..even if marriage to him will never be sunbeams and lollipops.
Henry does what he can to win Beatrice back...
But his cousin carries her off.
And Beatrice has to find a way to turn her magic into an advantage.
But how does it end, Keira? How does it end?
Beatrice and Henry receive the Marie Kondo Seal of Approval by answering the only question that matters.
Does it spark joy?
Even Mama comes around.
And we get down to a little proper snogging.
THE END
Coming February 12, 2019
#sweetromance #SweetRomance #Regency #cleanreads #properromance